We all know that everything old is new again, but is that even true for window treatments? It seems so! While for the past couple decades tab tops and grommets have dominated the curtain game, and cellular and vinyl have been the last word in blinds, a few older window treatment styles are popping back into the mainstream. We've compiled a list of the top window treatments that are making a comeback.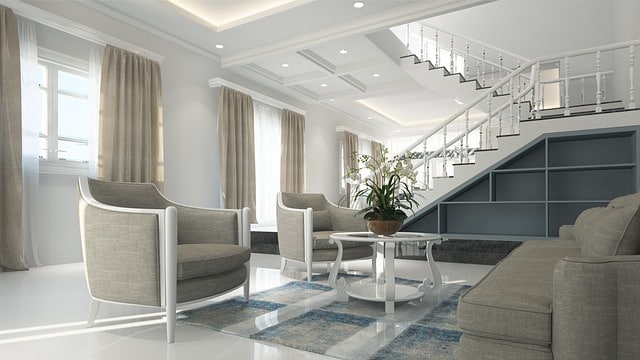 1 – Wood Valance Box
Sure the wooden valance box is a classic, but sometimes the classics are classic for a reason! This clean, sophisticated window treatment gives your space a pull-together, dressed to impress flair. We love the updated sleek look of these contemporary valance boxes with their fresh white finish.
2 – Pleated Curtains
You may still think of these window treatments as belonging at your Grandma's house, but pleated, more formal looking drapes and curtains are making a comeback. With more contemporary colors, this curtain style has an updated appeal that screams sophisticated twenty-first century, not Granny's house.
3 – Fabric Valance
Yes, that 1980s and 90s fav the fabric valance is enjoying a bit of a resurgence! These practical window treatments give a finished look to any space without seeming too stuffy. We love the updated feel of valances in the same tone as the curtains beneath to make this look seem refreshed and ready for a new generation.
4 – White Sheers
Walls of white sheers never really went completely out of style, but they aren't just for dreamy island paradises anymore. These days, you'll see them in everything from contemporary to farmhouse to traditional decor. We love this look paired with white walls for a sumptuous modern look.
5 – Wooden Blinds
Wooden blinds give a room an almost stately, refined look. Newer styles come in a huge range of wood grains and finish colors and most come in easier to clean and maintain versions as well. For a refreshed, contemporary look, floor to ceiling wood blinds can be a real showstopper in your living spaces.
6 – Roman Shades
Roman shades aren't just for your kitchen window anymore. These versatile and functional treatments are showing up on bigger windows for maximum statement appeal. Opt for unlined shades to give a light airy quality to your rooms, or go for the dressed up lined shades to maximize function.