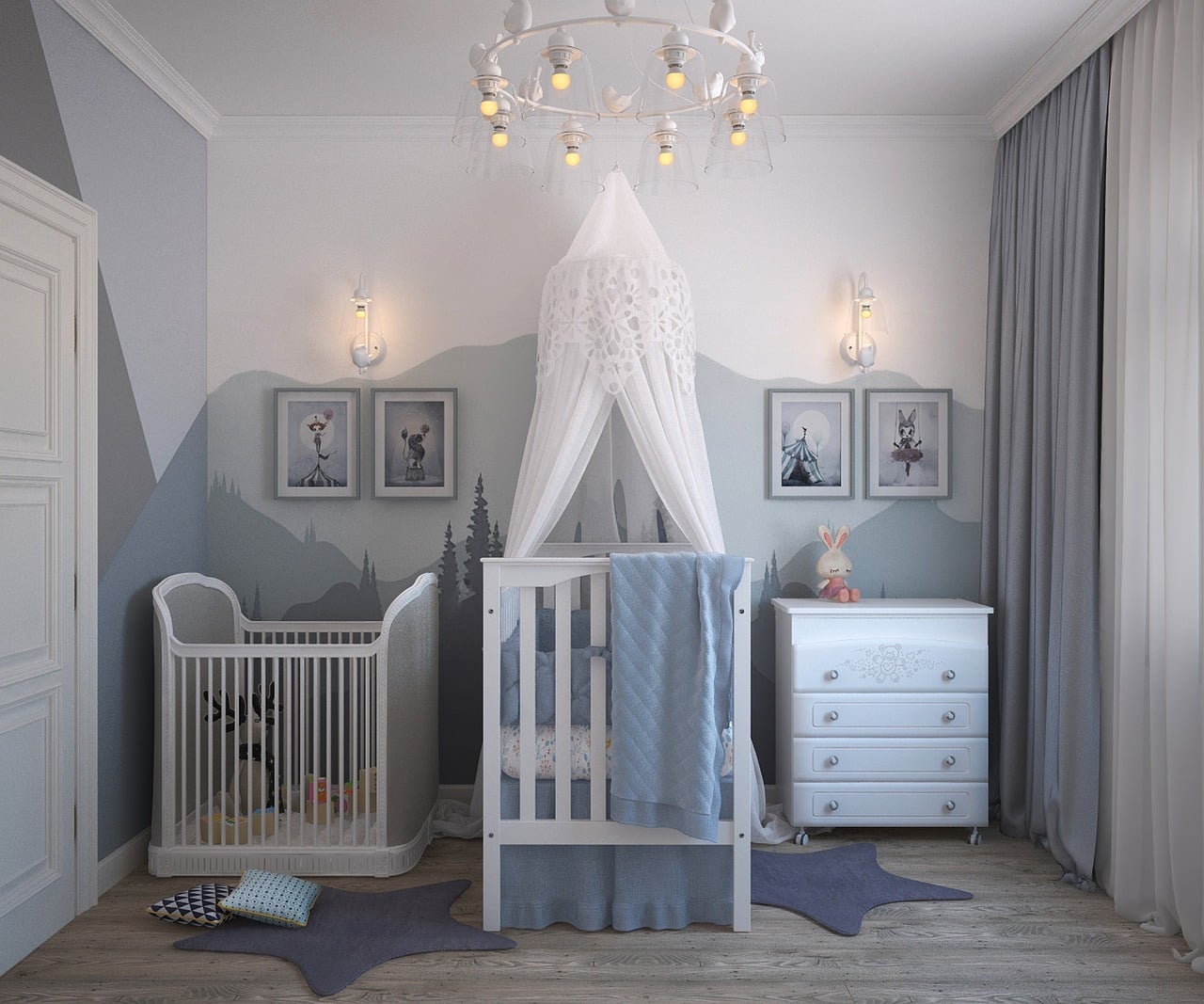 Paint is one of the most inexpensive home transformation projects to tackle. You can really change the look and feel of your room with a gallon of paint! But before you cancel your weekend plans and head to Home Depot to begin your next major room makeover, you might want to weigh the latest paint color trends. While it's usually easier to change your paint color than it is installed furnishings like flooring and windows, you don't want to rush into a color decision that you'll undoubtedly live with for a few years. We've compiled a collection of the latest wall paint color trends so you can make a choice that will really update your living spaces.

1 – Coral
Yes, this one might come as a bit of a surprise, but coral is definitely back on the menu. The great thing about this color is that it can both add a lot of color and a lot of warmth to your room. Look for vibrant, sherbety shades to keep this color right on trend.

2 – Azure blue
If you're feeling like you need more blue in your life, look no further than these azure tones. While a room full of this rich color could feel a bit like living in an aquarium, a statement wall could strike the perfect balance. If you've been wondering how best to set off your neutral toned furniture, this could be exactly the shade that the decor doctor ordered!

3 – Emerald
Let's hear it for the jewel tones, they're popping up again. Emerald green may be the just the hint of precious gem your room needs. vivacious and sophisticated, this rich green with just a hint of blue will make any room in your house a showpiece. Whether you go atonal, or choose a contrasting furniture scheme, this is a paint color choice that could be a serious contender. We recommend this color for rooms that have plenty of windows and lots of natural light.

4 – Charcoal Grey
This very grown-up dark gray paint tone is a stunner. While it can darken a room, it can also serve to make lighter furniture and art in the room really pop! Before you grab a full gallon at the paint store, you may want to try a few swatches on your wall first. Undertones of charcoal can run from reddish brown to blue. Make sure you pick exactly the right tone for your space.

5 – Sapphire
Yes, we're back to the jewel tones with this vibrant blue winner! Perfect when paired with a lighter wood floor and chunky moulding, sapphire makes quite a splash. Whether you want to pair it with a neutral palette, or continue with a an exciting complementary color scheme, this is a wall paint color to watch this year.

6 – Sage
Yes, it's back! Sage green has returned to center stage in home decor paint schemes. We like this restrained use of the tone paired with other neutrals for a soothing feel.

7 – Ice Blue
You don't have to live in a frosty winter wonderland to enjoy this cool, fresh tone of paint on your walls. Whether your style is anything from Farmhouse to modern Scandinavian to American Traditional, this is a color that can work for you. And using it on your walls doesn't mean your room needs to go completely cool. Pair it with warm toned woods and furnishings to bring a bit of fire to your ice!

8 – Basic White
You read that right! Basic white is back in many stunning spaces this year. You don't need a loft space to use it, either. There's a reason we always used to default to white wall paint, and that's that it goes with everything and it can really be a perfect canvas for other colorful furnishings in your room. So it's time to forget that old mantra about never having walls white and consider it for your next wall paint!

9 – Mint
This cool, refreshing green is back with a vengeance in smart living spaces everywhere. Sophisticated with a sense of whimsy, it's a light and cool color that can work well in many rooms. Best paired with a lot of white and pastels, it's also stunning in an atonal color palette. So feel free to reach for that minty zip section of your paint chip when it's time to head to the paint store!

10 – Dove Gray
It doesn't take fifty shades to hit precisely the perfect gray note in your living space. It's easy to spend hours pouring over swatches and paint chips, but maybe you're over-thinking your wall paint choice. Dove Gray may be the perfect neutral you've been searching for. Subtle but with a sense of self, this gray can really ground a room and set a tone of cohesion and balance. Plus, it goes with almost everything!